Countess in Crimson v0.8.16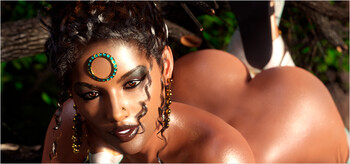 Countess in Crimson is an erotic visual novel / adventure game hybrid with. The game follows the story of Josh and Ashley – a young couple stranded somewhere in the Carpathian Mountains who eventually find themselves in a secluded village whose denizens live in the shadow of a menacing castle towering over the landscape, in which the mysterious Countess resides.
Uncover the dark secrets of the secluded Carpathian village while engaging in passionate romance along the way.?
Game Controls:
(Left Click) Perform Action / Advance Dialogue
(Right Click) Open Inventory
(Space) Advance Dialogue / Pause Cutscene
(Esc) Enter Menu / Skip Cutscene
(S) Show Points of Interest
Genre:
3DCG, adventure, animated, male protagonist, female protagonist, oral sex, monster girl, superpowers, big tits, big ass, romance, Futanari
Developer: Digital Seductions
Platform: Windows
Censored: No
Version: 0.8.16
Language: English
Size: 5910 mb